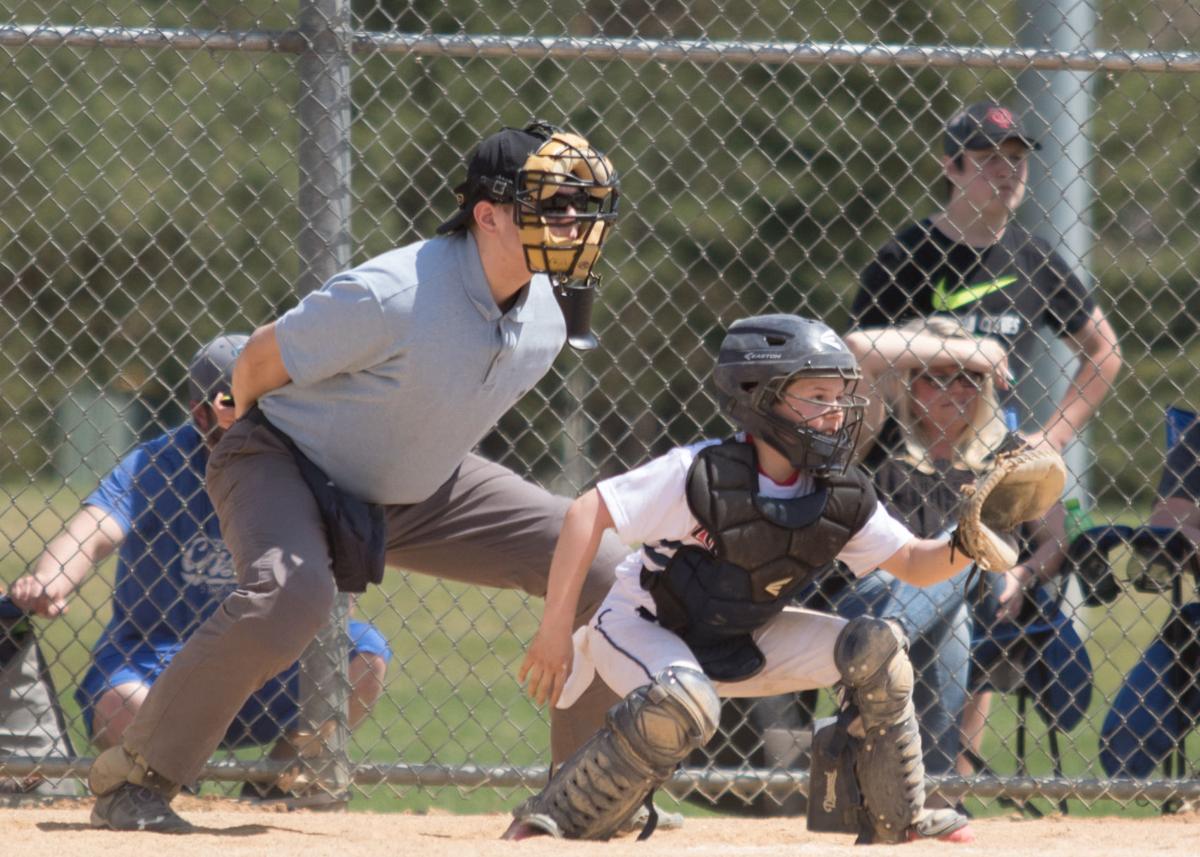 Local umpiring assigners Dan Feigum and Dave Wisnieski are struggling to find umpires to officiate youth baseball and softball games on a daily basis. Oftentimes, they are losing umpires because of abuse by parents, coaches and players.    
---------------
Umpires leaving the game due to abuse, creating shortages for local umpire associations
by Jake Andersen
Sports Reporter
Each day, President of Area 728 Officials Inc. Dan Feigum struggles to assign umpires for four to five games.
While he has 200 registered umpires, Feigum still finds himself shorthanded most days, looking to fill 25 to 30 youth baseball games per day across Elk River, Rogers, Zimmerman, Monticello, Big Lake and Maple Grove.
In short, this year has been the toughest of his 22 years on the job.
"This is probably the worst year I've had assigning games," Feigum said in an interview with the Star News on June 29. "The last two years has gotten steadily worse and worse, but before that, I'd have one game here and there that I couldn't fill and I could call another assigner to fill it. Now, I have four or five games (I can't fill). I even had nine games last night."
Also feeling the pain is Three Rivers Officials umpiring assigner Dave Wisnieski. Assigning youth softball games for over 32 communities – including Elk River, Rogers and Zimmerman – this year is the first time in 27 years he hasn't been able to fill all of his games on a daily basis.
"This is probably the worst I've seen it in all my years of assigning games," he said. "In softball, this was the first time I had to do this in my career, I had to call five communities to tell them that I didn't have an umpire. It was the hardest thing I had to do."
Wisnieski once had around 120 umpires on staff but has seen that number dwindle about 30 percent in recent years with approximately 40 umpires working regularly right now.
As for Feigum, he has 200 umpires on his list – a slight increase from last year – but only has about 12 umps working regularly compared to the 30-40 he could rely on a few years ago.
In both cases, there are way more games to fill than available umpires, forcing games to be rescheduled or umped by parents.
A major reason for the shortage is the low number of umpires under the age of 22, which used to be a reliable age group to ump youth games. That isn't the case anymore, as Three Rivers Officials has about 20, while Area 728 Officials Inc. has 153 on the list, but only 10 that work regularly. Wisnieski even said that softball is becoming an "old man's game," with his oldest umpire being 81 years old.
Basically, a once enjoyable job for 13- to 22-year-olds, looking to make some money officiating the sport they love, has turned into a miserable experience not even worth the money.
"They all express interest and then many fade away. They do one game and they don't want to come back," Feigum said. "Most of the time they don't want to come back because they get harassed, whether it's by parents or coaches."
Wisnieski deals with the same underlying issue in softball, noticing that the treatment of umpires has gotten significantly worse over the last couple years. Feigum said it's even happening at the lowest levels of youth ball, noting that he's received emails and calls from 8- and 9-year-old coaches complaining about having new umpires officiate their games.
Nationwide, official abuse is an issue in all youth sports, with 87 percent of officials reporting verbal abuse and 13 percent reporting physical abuse on the job in a 2017 survey conducted by the National Association of Sports Officials. As a result, official associations across the country are experiencing shortages, as officials continue to leave the game due to abuse — especially first-year officials.
Wisnieski and Feigum are returning below 50 percent of their first-year umpires — oftentimes younger than 22 years old — who usually cite abuse by coaches, parents and players as the reason they are leaving. Normally, Feigum and Wisnieski hear stories about coaches or parents constantly berating them throughout games or following them out to their car afterward.
Recently, Feigum received an email from a 19-year-old umpire that read: "Dan, this will be the last night of umping for me. I've had enough of the parents, coaches, and kids heckling me to the point where every call I make is wrong. I'm sorry for the notice but I can't do another game."
This is a common occurrence, although many former umpires don't even give Feigum or Wisnieski the courtesy of a notice.
Adding to the shortage problem is the fact many high school and college aged umpires play their own sports or leave umpiring for other jobs, while veteran umpires are retiring or leaving the game due to the abuse – albeit at a lower rate.
Wisnieski said that multiple umpires officiate for other youth sports leagues as well, limiting their availability, while Feigum loses many of his veteran umpires to other associations that assign for higher level baseball leagues. Feigum assigns for youth and lower level high school games (8-19 years old), while Wisnieski covers all softball leagues from the ages of 10 to 18, as well as adult slow pitch softball.
That being said, umpire abuse has been the most detrimental issue for Feigum and Wisnieski, who haven't been able to grow their pool of committed umpires as a result.
"Again, like Dan said, the problem we have is with the parents and coaches," Wisnieski said. "When coaches see a young umpire, they smell blood; they are coming after them. And no one likes to be yelled at for two hours."
Local veteran umpires Craig Romans, Denis Dahl, Ron Mead and Larry Gallagher can attest to the abuse firsthand and see why umpires, especially young umpires, are leaving the game.
Romans and Dahl noted they've had to throw out people as young as 11 years old at games. Romans also experienced his 14-year-old son get his calls questioned at a 12U baseball game this year – his first game as an umpire.
"I think parents and coaches need to understand that not everyone is a major league player yet. Just let them play and have fun," Romans said, suggesting that youth sports have become more about winning and less about sportsmanship and fun over the years. Wisnieski added that he thinks the addition of elite leagues, higher level traveling leagues and multiple tournaments, which cost parents more money, have put a greater emphasis on winning and an expectation that children are "all-star players," which has resulted in more umpire abuse.
Furthermore, each umpire — including Feigum and Wisnieski, who still umpire themselves — said that most young umpires can't make it in the current youth sports environment due to a lack of age and experience, some adding that they wouldn't even be able to handle it if they were in their shoes.
"Parents and coaches can be complete nightmares, and if not for my background, age and experience, I would not be able to deal with this," Dahl said.
At the same time, there is a demand for umpires, so Feigum and Wisnieski have tried to do what they can to make the job more attractive. But, despite their best efforts, they are still having to look for umpires every day.
Both have given out pay raises, as well as bonuses, but the extra pocket money hasn't been enough to attract or keep umpires around. They also offer training and recommend clinics for their umpires, while Three Rivers Officials even has a mentorship program in place where new umpires are paired with a veteran for at least two games.
They plan on looking into increasing wages once more, with Three Rivers Officials currently paying a minimum of $79 for a doubleheader and Area 728 Officials Inc. paying $51 per game on average. But they aren't optimistic that'll work this time around either.
"It says something about their experience," Feigum said. "I mean, we are willing to pay these kids $20 to $30 an hour minimum."
Ultimately, they admit there isn't a whole lot they can do to fix the source of the problem other than training their umpires the best they can for the job.
"Will we ever fix the problem? I honestly don't think we will. I think it's going to be the nature of the beast of what's going on right now," Wisnieski said. "The only thing I can do on my end and our group is try to make our umpires better and have them understand that this is part of the game and to work through it."
Feigum and Wisnieski realize that mistakes are and will be made by all umpires, but that doesn't warrant the verbal and, in some cases, physical abuse that comes with the position. Just like players, umpires need experience in the youth ranks to learn the game and get better at their craft, but they also need a supportive environment to do that in.
Feigum and Wisnieski hope that youth organizations throughout the state and country start promoting sportsmanship more and more in their leagues and put together policies protecting umpires, hoping that'll create a better environment for umpires and make the job attractive again. Some steps have been taken in this regard locally and across the state and country, but it hasn't been enough to keep umpires around. 
If working conditions don't improve, Feigum and Wisnieski are nervous to see what umpiring could look like down the road.
"I get calls every day and average about 100 emails a day. There's always people looking for umpires everywhere in the state," Wisnieski said. "I don't know what umpiring is going to be like in five years, but the sportsmanship in the game has to change (in order to attract more umpires).
"Hopefully, (bringing awareness to the issue) will help us in the long run, open up some eyes and get more umpires to come out."